Derol Frye
UI/UX Designer
Designer, Star Wars geek, motorcycle enthusiast… Not necessarily in that order.
I have been a creative professional for 20+ years, that understands the human side of design and connecting with people in a design-driven culture. Developing designs with creative talent to execute high-impact interfaces, print, and products for a new generations of consumers.
---
Profile
Phone: 831.325.4007
Email: derol@derol.com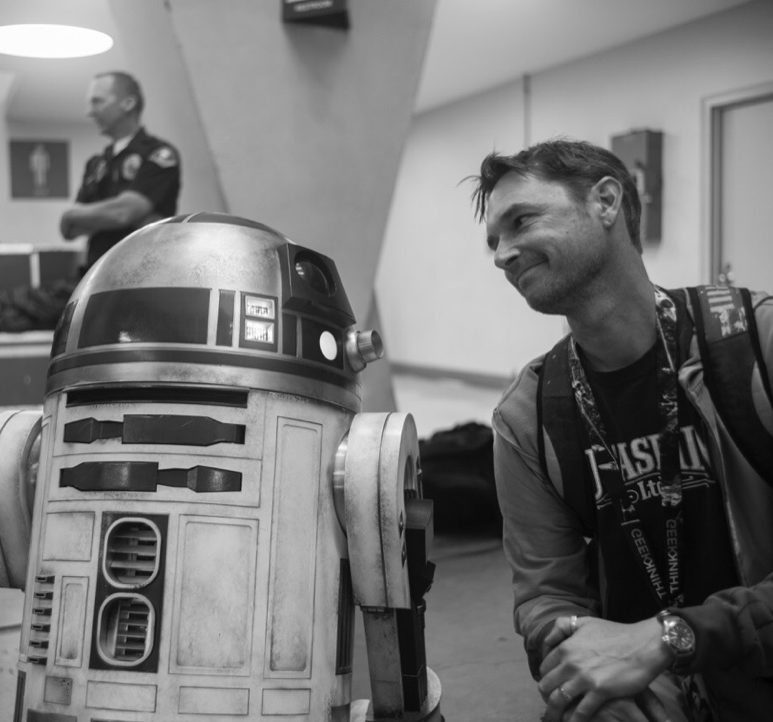 Skills
Effective communicator, adept at identifying and conveying strategies, using critical thinking to achieve high-level objectives across a range of industries. My background in anthropology offers me a unique skill set most designers don't posses: the ability to analyze user groups, identify their needs, and design appropriate solutions.
Front End Development, %,
80
Experience
UI/UX Designer • Various, Inc. / FriendFinder Networks
Rapid prototyping, research with users, wire framing and speccing user flows, product design user interface for web and mobile. Build working prototypes in Bootstrap and Angular with HTML, CSS, and JS as well as with tools like UXPin. Work with front end development to implement design.
---
Freelance Creative Professional
Art Director and designer collaborating with a variety of companies, in-house marketing and brand teams by finding web marketing solutions, creating web design, print design, and brand identity design solutions.
Ability to conceptualize as well as execute creative ideas and to design within the confines of the client's Brand Identity system
A proven ability to quickly produce multiple ideas to meet client requests with exceptional teamwork and customer service skills
---
Web Director • Surftech
As Web Director, I managed, designed, and developed all the on-line aspects of surftech.com, including forward facing websites, social media sites, and internal websites for partners and dealers. Working with the marketing team, developed new strategies for building social network "fan bases".
Using latest technologies, and best UI/UX practices, created and managed Surftech's corporate website, surftech.com, and it's child sites for "Surf", "SUP", and all events and affiliates, as well as social sites.
Generated search engine visibility by implementing SEO, cross linking from social media websites, and traditional marketing avenues, thereby boosting social fan bases and web traffic by over 200%.
---
Art Director • 57design, Inc.
Full service design studio providing: Advertising, Marketing, Branding, Print Design, Web Design and Development, Product Design, Multi-Media, Photography, and Events/Tradeshow Collateral.
Design, create, manage and maintain client web sites and production.
Hands on production of client materials and manage outsource team of designers and programmers.
---
Senior Designer • GreyZone, Inc.
Web Technologies firm specializing in Content Management.
Design, Create and maintain web sites for clients including Visa, BMW, Brocade, and Terayon
Design all aspects of corporate events, executive presentations and trade shows.
Education
1993–1996
Degree in Anthropology
Westmont College
---
Contact
Santa Cruz, CA
831.325.4007
---
San Clemente, CA
949.415.4007
---